Appendix A: Members of the Welfare Expert Advisory Group
Return to Contents | Previous | Next
Cindy Kiro (Chair)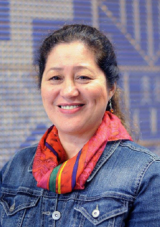 Professor Cynthia (Cindy) Kiro (Ngāpuhi, Ngāti Hine) is a well-known New Zealand academic.
Cindy has focused on education for the past several years, having previously worked in public health and children's advocacy for many years. She has extensive experience working in roles to improve outcomes for the New Zealand population. Cindy has held many senior roles in the health sector, academia and community organisations with a career straddling social work, public health and education.
Cindy is the Pro Vice-Chancellor (Māori) at the University of Auckland. She has worked at the University of Auckland for three years as Director of the Tai Tokerau campus, the Atlantic Fellowship for Social Equity, the Starpath Project and Te Tumu, the latter role being responsible for Māori and indigenous education in the Faculty of Education. She is a trustee of the National Hauora Coalition and member of the Expert Advisory Group for the Regional Climate Action Plan for Auckland City.
As New Zealand's fourth Children's Commissioner, Cindy advocated for the Taskforce for Action on Family Violence, the largest-ever response to family violence. She has worked to address child poverty in New Zealand, promote health and wellbeing among families and communities and promoted positive educational experiences as a key pathway to good life outcomes.
Innes Asher ONZM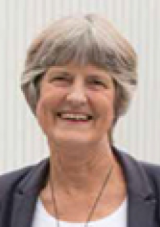 Professor Innes Asher is a paediatrician, with wide experience of children and families interacting with the welfare system and the broader determinants of wellbeing of children and families.
Innes has nearly three decades of global experience in health and wellbeing as the Chair of the Global Asthma Network and the International Study of Asthma and Allergies in Childhood.
Innes is Professor of Paediatrics at the University of Auckland and a committee member and health spokesperson for the Child Poverty Action Group.
Kay Brereton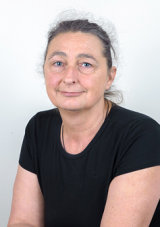 Kay Brereton is an experienced advocate for people within the welfare system.
She is a senior advocate with the Beneficiaries and Unwaged Workers Trust. Kay is also co-convenor of the National Beneficiary Advocates Consultative Group, which is a group of experts on welfare issues that regularly consults with the Ministry of Social Development.
Kay has extensive experience working directly with Ministry of Social Development clients, assisting them to access their full and correct benefit entitlements and to access their statutory review and appeal rights.
Huhana Hickey MNZM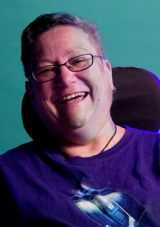 Dr Huhana Hickey (Ngāti Tahinga, Tainui) has a long-standing interest in the human rights of people from marginal backgrounds and the consequences of discrimination and social oppression.
Huhana is a scholar of disabilities research and legal theory and is noted for the breadth of her published cross-disciplinary research.
She sits on the New Zealand Human Rights Review Tribunal and, in 2018, was appointed as a director on the Housing New Zealand board. Huhana also manages her consulting company Pukenga Consultancy.
As the recipient of a main benefit, Huhana brings lived experience of the welfare system.
Trevor McGlinchey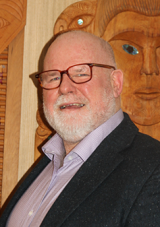 Trevor McGlinchey (Ngāi Tahu) is Executive Officer for the New Zealand Council of Christian Social Services.
In 1986, Trevor started Te Mahi o Waitaki Trust in Oamaru, a kaupapa Māori trust that developed and operated numerous social enterprises and community initiatives.
In his community roles, Trevor chairs Moeraki Ltd, a marae-based charitable company, and is the most recent past chair of Te Ana Whakairo Ltd, a social enterprise based on Māori tourism. He is also a trustee of Ngā Tangata Microfinance Trust.
Tracey McIntosh MNZM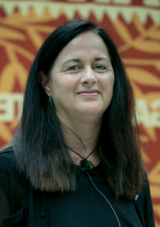 Professor Tracey McIntosh (Tūhoe) is Professor of Indigenous Studies and Co-Head of Te Wānanga o Waipapa (School of Māori Studies and Pacific Studies) at the University of Auckland.
Tracey was the former co-director of Ngā Pae o te Māramatanga, New Zealand's Māori Centre of Research Excellence. Her recent research focused on incarceration (particularly of Māori and indigenous peoples), gang whānau issues, and issues pertaining to poverty, inequality and social justice.
In 2012, she served as the co-chair of the Children's Commissioner's Expert Advisory Group on Solutions to Child Poverty.
Ganesh Nana
Dr Ganesh Nana is Chief Economist at Business and Economic Research Limited (BERL), having joined the company in 1998 as a senior economist.
Ganesh has over 30 years of experience in the field of economics across business consulting, conference presentations, research, tutoring and lecturing in New Zealand and the United Kingdom.
His work is often related to the Māori economy, regional New Zealand and its economic development, and education and workforce training plans and programmes.
Phil O'Reilly ONZM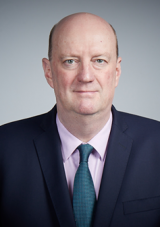 Phil O'Reilly has high-level experience working at the interface of government, business and communities. Phil developed long-term working relationships at all levels in the business community as a previous chief executive of BusinessNZ.
He is uniquely placed as a New Zealander at the leading edge of the global debate on issues such as the future of work, inequality and productivity.
In New Zealand, Phil chaired the Green Growth Advisory Group. His membership of public and private advisory boards and committees spans academia, research and development, business, labour and social development, and manufacturing and trade.
Phil is Managing Director at Iron Duke Partners.
Robert Reid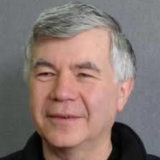 Robert Reid has over 40 years of experience in trade unions and community employment development. He is currently President of FIRST Union having served as General Secretary for 9 years until the end of 2017. He has also worked for several other unions and as a regional coordinator for the Council of Trade Unions.
Robert was co-ordinator of the Employment Network from 1984 to 1987, which included the coordination of the community stream of the Government's 1985 Employment Promotion Conference. He was a member of a Regional Employment and Access Council and contracted to the Social Impact Unit of the State Services Commission during the period of state sector restructuring in the mid-1980s. He chaired the Association of NGOs of Aotearoa (ANGOA) and the Commonwealth NGO Council in the 1990s.
Robert completed a Graduate Diploma in Economic Development in 2007.
Latayvia Tualasea Tautai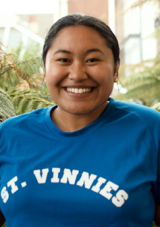 Latayvia Tualasea Tautai is a young Pacific leader from Auckland.
In 2016, Latayvia was head girl at Saint Dominic's College in Henderson and won the National Council of Women's speech competition for year 13 schoolgirls.
She is a second-year university student, studying on a University of Auckland Pacific Excellence scholarship towards conjoint law and arts degrees, majoring in Pacific studies and political studies.
Latayvia has lived experience of the welfare system, growing up in a household with a parent receiving main benefits.
She is an active volunteer in the Auckland region, including with St Vincent De Paul, Mt Eden Prison, Auckland City Mission and James Liston Hostel. She is the youth leader on the PACIFICA Inc West Auckland Executive, a recipient of the 2018 New Zealand Youth Award for Leadership, and on the Whau Youth Board.
Charles Waldegrave QSO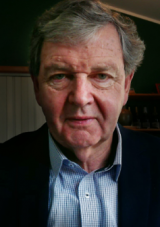 Charles Waldegrave leads the Family Centre Social Policy Research Unit. Charles is a joint leader of the New Zealand Poverty Measurement Project, the New Zealand Longitudinal Study of Ageing, Research and Measurement for the New Zealand Living Wage, and two National Science Challenge projects (Ageing Well and Building Better Homes, Towns and Cities).
He is an international member of the European research collaboration ROSEnet (Reducing Old-age Social Exclusion).
Charles publishes extensively in New Zealand and internationally. In 2009, he was made a Companion of the Queen's Service Order for services to social policy.
Michael Fletcher (special advisor)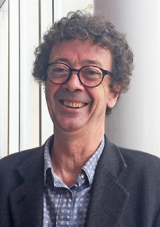 Dr Michael Fletcher is an economist with extensive experience as a researcher, an academic and a policy advisor, specialising in welfare and social assistance policy, employment and employment relations, child poverty, child support and the financial consequences of marital separation. He has published numerous articles on these topics in New Zealand and internationally. (Michael is a special advisor to, not a member of, the Welfare Expert Advisory Group.)
Michael has worked as a policy advisor for the Ministry of Social Development, the Department of Labour (now part of the Ministry of Business, Innovation and Employment) and the Families Commission and as a consultant to The Treasury, Te Puni Kōkiri and other departments.
He is employed as Senior Research Fellow at the Institute for Governance and Policy Studies, Victoria University of Wellington. Michael is the New Zealand Correspondent for the Munich-based Max Planck Institute for Social Law and Social Policy.